Our Retail stores are constantly evolving, but the Thrifty's Thrift Stores commitment to our customers never changes.
Please follow the application process below.
1. Download and complete a job application.
​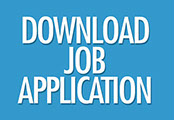 2. You have two options for getting your application to us:
A. Drop off the application and your resume at a store near you.
B. Scan and email your application and your resume to:
Texas and Oklahoma store locations:
Mr. Sam Anderson - S.Anderson@MyThriftys.com
Delaware, Maryland, Virginia and D.C. store locations:
Mr. Glenn Wilson - G.Wilson@MyThriftys.com
We are currently hiring for:
Management
Cashiers
Drivers
Telemarketing