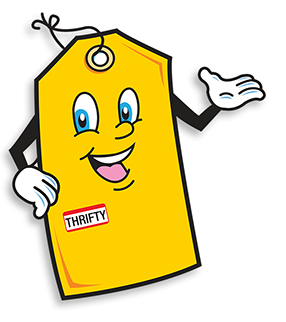 Customer Appreciation Day Carnival
Back to School Event - join us again this year.
Spring and Summer Fashion Show
We put on a ROCKIN' Fashion Show, starring our very own customers in three stellar outfits they found in Thrifty's Thrift Stores. From a cute Spring dress to an outfit for a casual night out, they rocked EVERY look. Strike a pose!
Check out our Fashion Show dates for 2019:
April 13, 2019 at 6 PM
Laurel Thrifty's Thrift Store
9880 Washington Blvd N.
Laurel, MD 20723
and
April 20, 2019 at 6 PM
Alexandria Thrifty's Thrift Store
3115 Sherwood Hall Lane
Alexandria, VA 22306
Last year at our Collins Avenue Thrifty's Thrift Store, we had a fantastic time at our Customer Appreciate Day Carnival. Guests enjoys additional store discounts, free gift card giveaways, cotton candy, popcorn and much more. Children enjoyed the Face Painting and Lolly Pop Guessing Game. We can't wait to see you at our next one!
Come join us for our Customer Appreciation Day this year:
June 8, 2019 from 10 AM - 1 PM
Edgewood Thrift Store
1955 Pulaski Hwy.
Edgewood, MD 21040
Back to School Time can be rather stressful. Thrifty's Thrift Stores wanted to put together an event to make it more fun and less of a hassle. With snacks donated by Subway and Krispy Kreme, colorful tie dying by Fei Mancho, Identi-Kid Ids by Cpl J. Thompson and her team at the Charles County Sheriffs Department and much more, we had a GREAT time.
Join us again this year:
August 17, 2019, 10 AM - 1 PM
Waldorf Store Location
2100 Crain Hwy.
Waldorf, MD 20601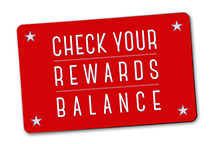 Serena Appiah, do-it-yourself (DIY) blogger and YouTuber from ThriftDiving.com, spent the morning and afternoon teaching the basics on how to properly prepare wood furniture for paint, how to do basic furniture repairs, and how to seal furniture to protect the paint. Each participant brought a small piece of furniture and completed their project in class and took it home that day. They enjoyed lunch, learned new tricks and had lots of fun!
Each year we have our Egg Stravaganza at all Thrifty's Thrift Stores locations. Each customer who spends $20 or more receives an egg. Inside of each egg is a prize ranging from $2 off to a $50 gift card.
Post your favorite look that you scored from our Thrift Stores on Facebook and tag Thrifty's Thrift Stores for a chance to win. Each of the winners receive gift cards: 1st place $50, 2nd place $25, 3rd place $15.
DIY Event with Serena Appiah - Thrift Diving
Do you have the look? Stay tuned for ouR Thrifty's Best Thrifting Competition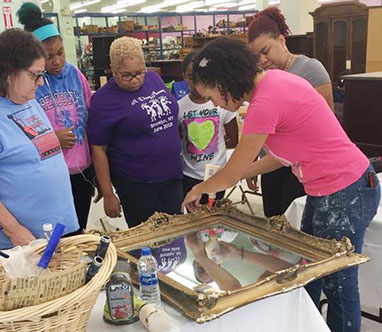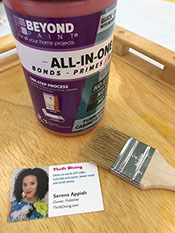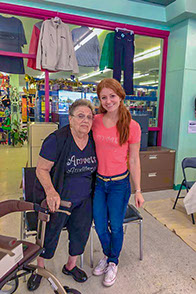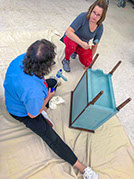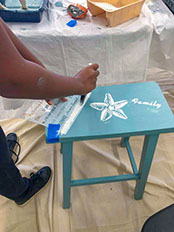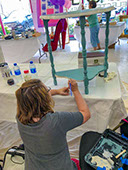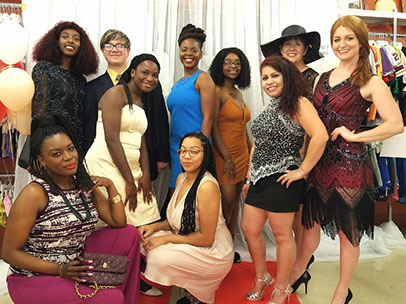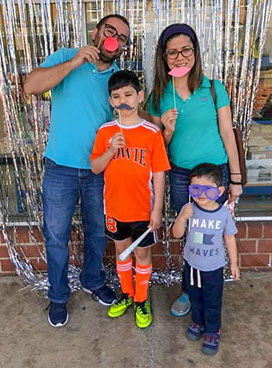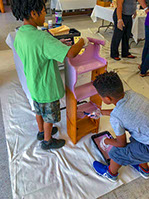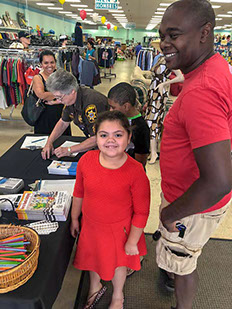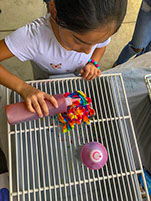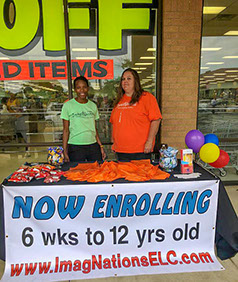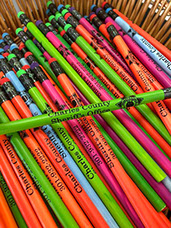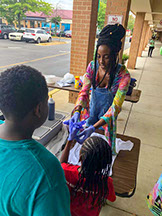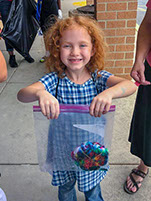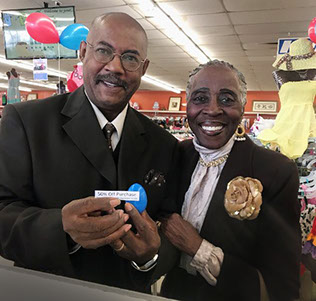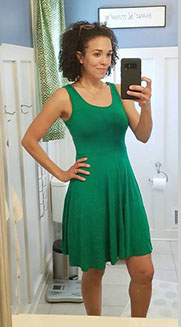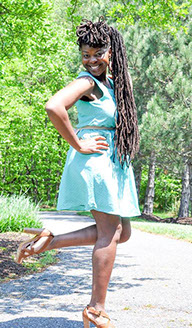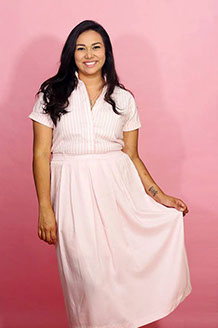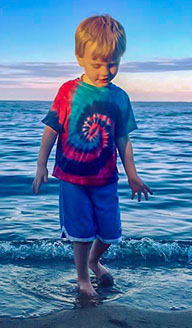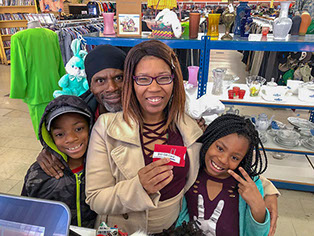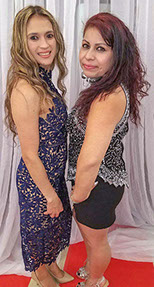 Returns gladly accepted in the clothing, shoes, bins, and miscellaneous departments providing the tags/prices are still attached and accompanied by the receipt within 14 days of purchase. We are sorry but Furniture and electrical items are not eligible for return. All returns are good for exchange, or in-store credit only.